Research group says biomarkers can help detect, manage diabetes, obesity in patients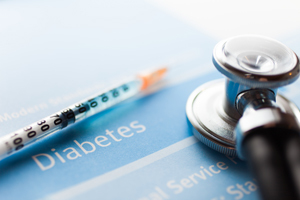 Frost & Sullivan's TechVision, a market research company, recently discussed newly innovated biomarkers and how they could help with early diagnosis and management of diabetes, kidney disease and obesity in patients.
"Biomarkers will play a critical role to address the growing demand for personalized treatment strategies," Frost & Sullivan TechVision Research Analyst Vandana Iyer said in a press release.
By introducing these biomarkers, research analysts are hopeful symptoms will be largely reduced and new cures will be administered to patients. Furthermore, this will allow for treatments to be individualized specifically for the patient.
"They have helped to boost the industry revenues across the diagnostics and therapy care continuum by identifying patients at the risk or the onset of diabetes, and/or of its complications that may arise if diagnosis has been delayed," Frost & Sullivan Transformational Health Vice President Nitin Naik said.
Biomarkers Enabling Diabetes and Obesity Management program seeks to "analyze important applications and innovations across basic research, diagnosis and drug development," according to the statement. "Additionally, it examines collaborative trends, market adoption potential, and emerging biomarker technologies across the global diabetes and obesity market."
Organizations in this story
Frost & Sullivan 331 E Evelyn Ave Mountain View, CA - 94041
Get notified the next time we write about Frost & Sullivan!
More Stories